After a lot of waiting, new 2018 Apple iPhones are now available in Nepal. Generation Next Communication (GENXT) is the official distributor of Apple products in Nepal and they have launched all the new models. iPhone XS, XS Max and iPhone XR now available in the Nepali market. These are very expensive phones and non of them is below Rs 1 Lakh. This makes it a very hard thing to recommend considering US price. In USA the Apple iPhone XR starts at $749 but in Nepal it is very high.
iPhones are considered as the most luxurious and high end smartphone devices. They are good but the pricing is always the main dealbreaker in Nepal. In Nepal and India, the prices are unreasonably high. Despite having high price, many people buy these smartphones. These have now become a symbol of status and we don't have anything to tell in that case. If you are looking into high end smartphones, we want you to seriously consider other phones in Nepal.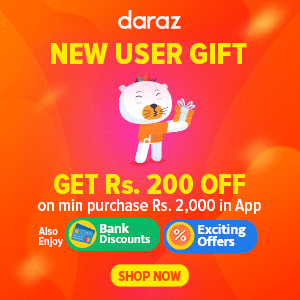 If the prices were similar to USA prices, it would have been reasonable but in Nepal they are out of proportion. However lets have a look at the price of new Apple iPhones in the table below.
| | |
| --- | --- |
| Apple iPhone XS Max | Rs 2,34,000 (512 GB), Rs 2,02,000 (256 GB), Rs 1,78,000 (64 GB) |
| iPhone XS | Rs 2,18,000 (512 GB), Rs 1,86,000 (256 GB), Rs 1,62,000 (64 GB) |
| Apple iPhone XR | Rs 1,45,800 (256 GB), Rs 1,29,500 (125 GB), Rs 1,19,500 (64 GB) |
These are the price of all new Apple smartphones of 2018. The prices is according to storage size and is same for all the colors of same storage. Cheapest offering of this year is iPhone XR which is supposed to be cheaper and affordable. But it is more expensive than almost all smartphones in whole Nepali market.
Read More: Samsung Galaxy Note 9 Full Review
Hardware Specifications
These are the hardware specifications of Apple iPhone XS.
5.8″ Super AMOLED display at 1125×2436 screen resolution
Apple A12 Bionic Chip with hexa core processor (2.5 GHz dual core and 1.6 GHz quad core sets)
4 GB RAM
2658 mAh battery
7 MP f/2.2 Front facing camera
12 MP f/1.8 and f/2.2 dual rear primary cameras
The iPhone XS Max has same specs but the battery size is 3174 mAh and the screen is 6.5″ with 1242×2688 resolution. Below we have listed the hardware specification of iPhone XR.
6.1″ IPS LCD with 828×1792 screen resolution
3 GB RAM
Apple A12 Bionic Chip with hexa core processor (2.5 GHz dual core and 1.6 GHz quad core sets)
2942 mAh Battery
12 MP f/1.8 Primary back side camera
7 MP f/2.2 front selfie camera
Pricing and Models
In case of iPhone XS and XS Max, there are three color variants. This includes Silver, Gold and Space Gray. Both phones come in 64 GB, 256 GB and 512 GB storage model. On the other hand, iPhone XR is available in 64 GB, 128 GB and 256 GB models. There is no 512 GB variant here.
Also there is no SD card support in Apple products so you should choose storage wisely. Most people are good with 64 GB and only very few opt for 512 GB. We think 128 GB is actually the sweet sport for smartphones these days. These phones are capable of shooting 4K 60 FPS in HDR and the resultant files can be massive.
Apple iPhones always have very good benchmark score and performance. They also have very good camera and no one can deny it. The DxOMark of XS Max is very high and better than Pixel 2 as well. The problem here is only pricing with these phones. We hope Apple fixes this issue and makes them available at uniform prices all over the world.