The Internet is awesome and with all the information for free. It is obviously the best thing of this century. Nepal is gaining a huge number of internet users day by day very fast. As the people are starting to use features and services like Social Media, YouTube, e-commerce, e-Learning, chatting and file sharing. Therefore many households in Nepal are getting an internet connection. Many people may be confused among companies so we made a list of best top 5 Internet Service Providers (ISP) in Nepal.
The vast majority of people actually use the internet on their mobile phone which means phone data is consumed highest in Nepal. Internet was once a luxury but now it has become a need. Stable and permanent internet is being a necessity nowadays for many tasks we can't even list. Actually, Nepal is listed as the country with the weakest internet service.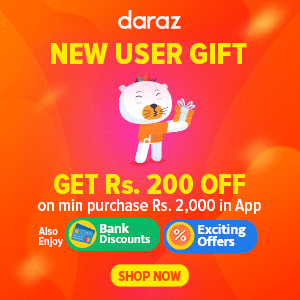 The government is also slowly making governance and its network digital. People living in various regions have a different situation, topography, and services. Some are using Wireless service and some are using wired service for getting internet. These major corporations have a very big network. We have selected them by examining many aspects like customer service, response, ping for gaming, uptime, speed, and torrents. No one will deny using torrents in Nepal. Even we have seen government officials and staff of ISP using torrents.
Study, Survey and Comparison
In order to list out the best 5 ISP, we considered a lot of things. Our primary focus here is on unlimited packages for home users. For this, we took data from the Nepal Telecommunication Authority's 2019 MIS report of November-December. We did surveys on Reddit, Facebook, and Twitter. Also, we talked to our friends and users. We also considered valuable user comments, DM and emails. Last year also we conducted a similar survey to help make us this list. You can see our Reddit ISP survey and Facebook survey on our social media pages.
This article is regularly updated with time, so keep checking. We know that we can't compare all the ISP so we have a handful of famous ones. As our workspace is inside the capital and all biggest ISPs have a strong network in Kathmandu this list can be something like a list of big internet service providers in Kathmandu. The list may not satisfy all users because the experience is different for everyone as service quality is different according to places in real life. In our comparison, we have focused on user base, reliability, cost, network, company reputation, and user feedback.
5) Nepal Telecom (NTC ADSL/ FTTH)
Starting from the bottom we have selected NTC ADSL in this competition due to certain reasons. Nepal Doorsanchar Company Limited is one of the oldest telecom companies with over 85% government share which makes it a government organization. Nepal Telecom has the basic and most important asset of all services. They are the biggest network due to their landline or PSTN.
Currently, NTC ADSL serves 5 Mbps unlimited service at a basic rate of Rs 800 per month. It is satisfactory and it is available in almost 75 districts of Nepal. Full 5 Mbps is still not available in all districts. Good thing is that the ADSL service is provided over the same telephone line which is easy to use with no extra installation required except a router.
Each quarter since 2017, NTC is improving its service as ordered. Next, they have 8 Mbps unlimited internet service over FTTH at the same price of Rs 800/month. The FTTH plan has FUP which is a small kink. They also serve 55 Mbps package at Rs 18,400 for 1 year. NTC is very slow in FTTH service expansion which is noted by many people. Almost all of their fiber users gave a very positive review. According to NTA's data, there are a total of 2,28,401 internet subscribers of NTC where 11,917 are FTTH customers.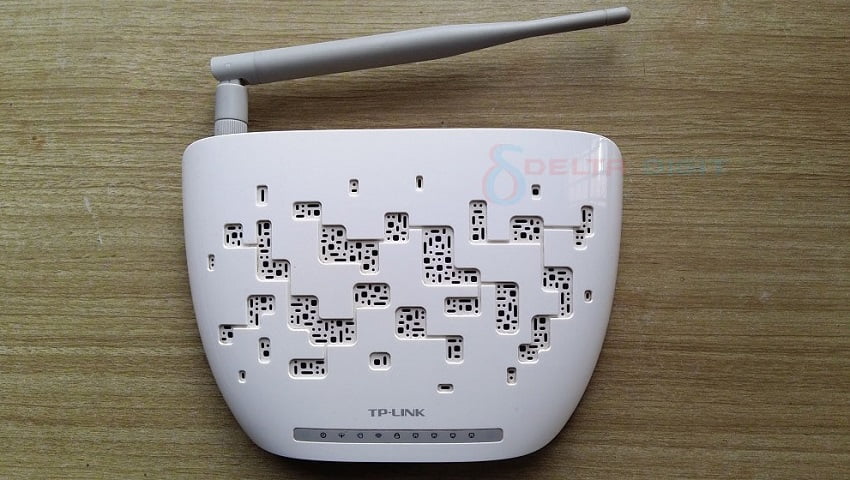 4) Classic Tech
Classis Tech is a very famous ISP that made its fame for wireless service. They used to provide internet through WiFi. Now they are deep into the FTTH game. We have seen Classic Tech grow the fiber network inside Kathmandu valley. They have some big users like NPL, NAC, JME, etc. We were suggested by many users that they provide good service. They also have good customer care and response. They pick up phone always and assist you in a good way.
We always compare cheap and basic plans. So let us see what they offer. Classictech provides basic 30 Mbps service over optical fiber at Rs 1050 per month. This is exclusive of VAT so with that it is about Rs 14,238/ year. They are providing this package at Rs 12600 for 12 months with 2 months of additional service. Users also get Classic Prabhu TV free with this service for the whole year.
Their 60 Mbps service costs Rs 1695 monthly and Rs 20,340 yearly with VAT. Users get an additional 2 months in this pack also. The company once famous for wireless service is now providing FTTH service robustly. They also have corporate plans such as hosting and IP surveillance. The data from NTA shows that they have around 81,515 subscribers.
3) Subisu
Subisu is a popular ISP that is known for both Cable and FTTH Internet service. They are one giant ISP and are among the top players. They have around 98,023 subscribers. The company provides internet through cable, fiber and wireless means. They have segregated their broadband service in two. One service pack comes bundled with Clear TV and one doesn't.
The best package without TV service available from Subisu for homes is 30 Mbps unlimited pack at Rs 1,158/month. It becomes cheaper at Rs 11,490/year if users pay it in one time. They also give 2 months extra with a 1-year package. Subisu also sells another package with Clear TV Premium with 25 Mbps FTTH service at Rs 1600/month or Rs 16,484/ year.
The company provides 75 Mbps package at Rs 22,732 per year with TV. They provide Clear TV with a 70 Mbps package at Rs 26,271/ year. Users get 3 months extra service if they buy a package with Television subscriptions. Subisu's 2 Mbps wireless service costs Rs 12,743 per month. So, this is less valuable compared to FTTH. Get this, only if you don't want or can't have fiber cables.
They had very good customer feedback at first but times are changing. People are sometimes complaining about speed, connection downtime, and problems. Some people are enjoying good service while some are not. Besides the problem, their tariff and package are pretty good.
2) Vianet
Vianet Communications is one of the most famous ISP in Nepal. They are really known for serving the internet via optical fiber. The company also provides hosting, web design, and VPS service. Vianet is expanding its service outside Kathmandu valley rapidly which is great. In our experience through all these years, we have rarely heard any customers leave Vianet. Most of them always praise download speeds.
Talking about their best home internet service, Vianet is offering 20 Mbps service for 1 year at Rs 11,400. This package has NETTV and a 1-month extra service. Then they have a 30 Mbps package that costs Rs 13,500 for 12 months. Users also get a free NetTV pack for a whole year with 12 months pack. We asked the sales department for detail and it turns out that paying for the whole year is far cheaper than paying each month. The company offers up to 60 Mbps for home users.
Vianet also got a very good and positive review from many users. They have roughly 92,494 customers. Many people recommended their service and told us that they are happy with uptime, speed and customer service. In our own test, they replied very soon through their social media contacts and gave us good answers. This is what we expect from companies and Vianet is doing great in our view.
1) Worldlink
It is one of the biggest ISP in Nepal and they have a very broad category of service. They serve internet to home, business and enterprise as well. They have around 3,50,542 customers which is a very big number. Many of our friends changed to Worldlink's service and seem to be satisfied with the uptime and customer service. The download speed is just as promised. P2P service also has good speed and sometimes it is related to seed/peer ratio.
For the 2020 start, we are getting 25 Mbps basic package. This is a new package over the Fiber. Instead of paying per month, we see that it is profitable to pay Rs 15,500/year for 25 Mbps bundle. This service also includes NETTV service and YouTube which is good for homes. Worldlink serves TV in partnership with NetTV. Also, the advertised YouTube service is for TV which is quite special. Worldlink also serves 40 Mbps pack with 2 TV support at Rs 17,500/year. These days almost all ISP these days have bundled TV service. Therefore package deals are very valuable.
This year also Worldlink made it to first on our list. They are ranking since 2019. A lot of people supported them in our surveys on social media. It was a very tough competition between Vianet and Worldlink. The difference in voting is in the hairline difference. We actually got lots of positive comments for both companies.
Best Internet Service Provider In Kathmandu
Many of the ISP are focused in Kathmandu valley. They have better and more high-speed packages inside the capital. Some also provide wireless internet service in limited locations. All the big companies that we listed above serve inside KMC. They also serve outside the valley. Companies usually focus on the capital than expand outwards. Our selection is the same for best internet service providers in Kathmandu valley and they are Worldlink, Vianet, Subisu, Classictech, and NTC.
We are only recommending optical fiber connection from these companies. Almost all ISP in Kathmandu have FTTH service. Their service is increasing in other Metropolitan cities like Pokhara, Chitwan, Biratnagar, Birgunj, Butwal, Dhangadhi, Nepalgunj, etc. There are local service providers in each district and they have their own specialty. We would like to include them if we get more information on them. Still, many people use NTC ADSL because other companies haven't reached where landline has reached before. This will change soon when other companies penetrate that rural market.
According to the NTA report, some other medium level ISPs in Nepal are Broadlink, Web Surfer, TechMinds Network, Eastlink Technology, Net Max, Arrownet and Sky Cable. They serve in other regions of Nepal and mostly outside the valley. We urge service providers to improve accessibility in rural areas for the betterment of the country.
Routers and WiFi
These ISP give one router when you take their connection. Its main objective is to convert the signals coming from optical fiber, copper cable or coaxial cable to usable data. Some are modem cum router. Most of the companies include its price in the installation package. There have been many concerns regarding the WiFi and security of the routers provided by Internet service provider companies.
Many people complain that the WiFi coverage is not good in company-provided routers. This is why people buy WAN Access Points and repeaters to expand the coverage. This is a very crucial thing and it affects your speed. If you test your speed using LAN cable you might get full speed but in a wireless connection, it is very low. This is why people who stream videos, download and do gaming on WiFi may experience slow down and signal drops.
This is different compared to the Metropolitan Area Network (MAN) system that Boradlink and Classic Tech have. If we have to compare companies and tell which is the best WiFi service provider in Nepal then it would be Boradlink because they are the only one to seen in business. There may be others outside the Kathmandu but many people say for what market offer Broadlink has the best WiFi in Nepal. However, it is not best for gaming, streaming and heavier uses. Also, be very careful while using such public services.
Verdict
Our new choice for 2020 is Worldlink's 25 Mbps unlimited package. In our view, it would be beneficial if users pay for a whole year at once to get the discount. Their package also comes with free NetTV for a whole year. So in total, it is a better deal. Worldlink isn't best this time due to just one plan. As explained earlier, there were many factors and this plan is just one of the recommendations.
Vianet was the winner before two years. Who knows it may change within a few months. But Worldlink is really pushing everyone out so competition is seriously tough. NTC is also on our list because their plan begins at the lowest price. The main reason is cost, uptime, and bandwidth. But if we compare bandwidth to price ratio, ADSL is the most expensive. Finally, it all boils down to minimum broadband price, stability, and user review. We strongly advise newly interested consumers to grab the festival promotions and offers.
Fair Use Policy has been a headache for many users. It is bad practice by companies because they are getting away by not providing as advertised. Well, there isn't anything to do because of customers sign an agreement before subscribing. To all ISP we just want to say that, make your customers happy. Tell us what you think in the comments below.