These days more people are into IT, PC building, gaming, streaming, professional graphics editing, and software engineering. So people want better systems and PC. They want better processors, motherboards, accessories, gaming CPU cases, and much more. Most of all, everyone needs a good cooling solution, for their build. So here we have the list of Cooler Master coolers price in Nepal. Cooler Master is a very famous brand in the computer industry that has lots of products in the market. Its official distributor in Nepal is Nagmani International.
People are becoming more aware these days. With the help of the internet and experts, people are learning and making better choices. This is also helping to expand the market for companies. More people are into custom desktop building. They are learning the importance of good airflow, ventilation, and maintenance. Therefore people want good fans and CPU coolers. The need differs from person to person. Some use normal heatsink and tower fan models while some use AIO and custom loop.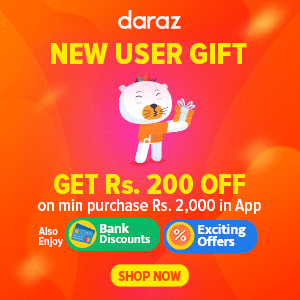 Most people use normal CPU fans inside their computers. There are two types of cooling fans actually. One sits above the processor on the heatsink. Another one is installed in different places of the chassis. Both are important for good airflow. Therefore, make sure the system's temperature is in a good range and ventilation is proper. These things are very important and play a crucial role in the performance and life of a PC.
Importance of good airflow, ventilation, and cooling
Hardware components perform better in low temperatures compared to higher temperatures.
In hot situations, there is thermal throttling. This means the computer reduces the performance and speed to keep the temperature in check.
Hardware parts stay healthy and their life becomes longer as failure chance is reduced.
Less failure and problems mean less troubleshooting. Therefore ultimately you can save money and time.
Proper ventilation helps to keep dust, dirt and hot air off the system which again aids in better performance and maintenance.
Good thermal solutions are less noisy and efficient which means your work environment is silent and also energy is saved.
Cooler Master CPU Coolers Price List
Here we have a price list of case fans, processor fans, AIO, and thermal paste. These are the best and most popular cooling solutions for PC.
| | |
| --- | --- |
| Products | Price |
| Master Gel Pro | Rs 687 |
| Standard Cooler i50 | Rs 1,062 |
| MasterFan MF120L RGB | Rs 1,437 |
| X Dream I117 CPU Air Cooler | Rs 1,562 |
| Standard Cooler i70C | Rs 1,750 |
| Hyper T20 | Rs 2,187 |
| MasterFan Pro 120 Air Pressure | Rs 2,437 |
| Hyper H410R | Rs 5,000 |
| Hyper 212 LED | Rs 6,875 |
| MasterAir MA620P | Rs 10,625 |
| MasterLiquid ML120L RGB | Rs 11,250 |
| CM MasterLiquid ML240L RGB | Rs 19,375 |
These are some of the products from the company. The portfolio is not as diverse and big as in other markets, but we do appreciate these options. We always wish and tell companies to provide optimum products and more options for customers.
Processor Air Cooling Solutions
These are the most simple products and they are the most used solution. They are cheap and work very well. Almost all processor manufacturers use air coolers and pack them with their CPU box. In the market, we can find many such fan-based coolers. Air cooling solutions are cheap and efficient. Basically, they have a contact plate that is in contact with the processor or IHS. The plate is connected to a big heat sink with heat pipes. The heat pipes take the heat from the plate to heat the sink fin stack. Fans on the air cooler provide air to cool the heat sink. This is how an air cooler works.
There are good CPU fans in the Nepali market as well. They are pretty effective and silent too. So, here in this section, we have the offerings from Cooler Master. All of the below-listed products support LGA 1200, 1155, 1156, 1151, 1150, and LGA 775 sockets. Most of them also support the AMD's AM4 socket.
Standard Cooler i50
This is a very simple CPU air cooler from Cooler Master. It has a round design, aluminum heatsink, and screw mounting system. This is a very basic cooling solution and there is no copper base as well. The i150 Standard Cooler is only an option if you buy a tray processor and there is no stock processor fan. It is definitely not powerful and it is only recommended for low-powered processors. If you already have an Intel or AMD CPU cooler, there is no need to take this.
X Dream I117
The Cooler Master X Dream I117 is also a basic air cooler from the company. It also has an aluminum heatsink and round shaped fan. The blades are purple in color and the frame of the fan is black in color. Dream I117 has a push mount system just like Intel. One thing to notice is that the heatsink height is higher compared to the Intel stock solution. So it can provide better heat dissipation.
Standard Cooler i70C
It is a fancy looking CPU cooler with blue color LED. The i70C has an aluminum heatsink and copper base plate. A copper plate always provides better heat transfer compared to aluminum. On the top, there is a conical-shaped fan illuminated with LED. The Cooler Master i70C has a screw mounting system with 4 screws in total.
Hyper T20
Cooler Master Hyper T20 is a budget oriented air cooler with 2 direct contact copper heat pipes. The heat pipes go through the heatsink and touch processor IHS directly. It uses a 2000 RPM PWM fan for cooling and has buckle-type installation. For budget-constrained users, this is a good solution.
Hyper H410R
Cooler Master Hyper 410R is a budget range powerful cooling solution for Intel and AMD. It uses 4 copper heat pipes, direct contact, an aluminum heatsink, and a 92 mm PWM fan. The box of Hyper 410R comes with different mounting solutions for AMD and Intel. It is quite easy to install and use. I have also used it on my computer with Core i5 8400 processor.
Hyper 212 LED
This is a very popular product of the Cooler Master's Hyper series. It has many variants as well. Hyper 212 Evo is the most popular, then comes the LED model, then 212X, and finally the new Black Edition. There is also one RGB Phantom Gaming Edition. There are different models of Hyper 212 for all types of uses. We can also buy the RGB Black edition where the heatsink and everything is black, but the fan is RGB.
The price of each model differs by a lot. However, they have a similar design with 4 direct contact heat pipes and a 120 mm PWM fan. These also come with a universal mounting kit. It means the company provides different mounting brackets for different sockets.
MasterAir MA620P
This is a big premium and expensive air cooler with two MasterFan MF120R RGB. It has a twin tower design where one fan sits inside the aluminum heatsink. This provides a push-pull configuration that helps in higher airflow through the heatsink. MA620P has 6 copper heat pipes with continuous Direct Contact Technology 2.0 (CDC 2.0). It is a big cooler meant for powerful processors such as Core i9, Xeon, and Core i7 unlocked versions. Therefore the product also comes with support for many brackets and extended support to a large number of CPU sockets.
All-in-One (AIO) Liquid Coolers
These are very interesting cooling or thermal solutions. Many people use it for their processors while some extreme enthusiasts and brands have also implemented it on their high-end graphics cards. They have simple look but a complex built. AIO has three main things combined in one. First is CPU block with copper or nickel-plated contact which transfers heat to the liquid flowing in the block using small channels or fins. Then there is a pump in the block which moves the water or liquid around.
Most AIOs use water and they move through conducting pipes to the radiator. The radiators have a huge area and spread the heat from the liquid. The extracted heat is cooled down or thrown away using fans attached to the radiator. Simply, this is the whole science working behind an AIO system. For now, let us see the collection of Cooler Master AIO in Nepal.
MasterLiquid ML120L RGB
This is a compact AIO that has a dual dissipation system and an RGB fan plus a water block pump. The LED supports software from Asrock, Asus Aura Sync, Gigabyte Fusion, and MSI Mystic Light Sync. The Master Liquid ML120 has a 120 mm radiator, dual-chamber pump, sleeved tubing, and controller for modes. There are brackets for both Intel and AMD sockets as well. It is small and can fit in almost all cases, including many mini ITX casings.
The pump noise level is around 15 dBA and the fan noise level of included MF120R is 31 dBA. The RPM range is 650-2000 which means it can give good silent operation at a normal state. It is a good choice for a desktop with a Core i5 processor or Ryzen 2700X.
MasterLiquid ML240L RGB
This is also a premium CPU liquid cooler from the company. There is RGB light on the water block which can be controlled using different software. The ML240L also uses MF120R RGB fans which have a silent operation. There are two 120 mm units thus it completely covers the whole 240 mm radiator. A big radiator means the hot liquid cools soon and the process is efficient. This is better for powerful processors such as unlocked Intel Core i7, Core i9, Ryzen 3600X, and AMD Ryzen 3700X.
The ML240L supports LGA 2066, 2011, 2011-v3, 1366, AM4, AM3+, FM2+, FM1 sockets, and many more. There are support and mounting mechanisms for almost all motherboard sockets launched for consumer desktops.
Case Fans
These are the cooling solutions we use on the CPU casings. We use them for air exhaust as well as intake. Both are very important for temperature and proper airflow. If there is no proper airflow, dust accumulates and devices heat up. So always use them with care and maintain correct flow.
Some people suggest maintaining active pressure while some suggest passive pressure. However, most people use a neutral or a balanced configuration. This means both intake and exhaust. Many people put intakes and radiators at the front and put the exhaust on top and back. Some also put intake at the bottom. To find out the configuration that you like and suits your casing.
For now, here are few case fans from Cooler Master in Nepal.
MasterFan MF120L RGB
MasterFan Pro 120 Air Pressure
Conclusion and Recommendation
Above, we have listed all available Cooler Master coolers, fans, and AIO in Nepal. There are different options available according to your budget and needs. The main importance of all these is to throw away heat from your processor and components of the computer. Keeping the system at a lower temperature is the main goal of all these. However, good looks, silence, and longevity are also some secondary points too.
Be very careful during installation and always use good thermal paste or compound such as Master Gel. It is also very important, and the quality of thermal paste affects system temperature and performance. Use the appropriate amount over the IHS and install your heatsink or water block over it. The compound transfers heat between the heat sink and source like the processor. It is very important that good thermal paste is used to ensure efficient transfer between source and sink.
Now for the recommendation, our pick would be Standard Cooler i70C for the people who want to save money and get a good air cooler. Then for other people, we advise picking up Hyper 212 or Hyper 410R. The Hyper 212 LED is one of the best CPU air tower cooler in the international market. In the case of budget AIO, our pick is MasterLiquid ML120L RGB. For people who are seeking the best product, our suggestion is MasterLiquid ML240L RGB.